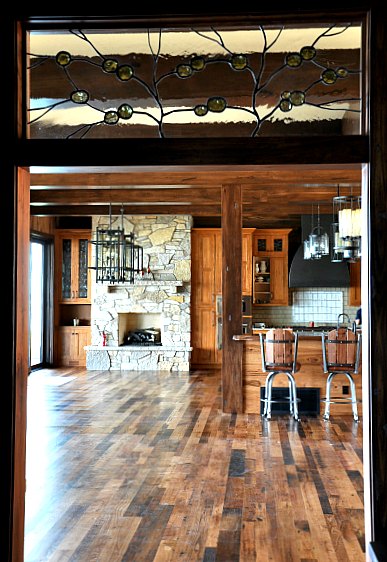 Stained glass transom windows provide just the right custom element to your home. A transom window is a great way to transition from one room to another without losing light or looking like you are closing off a separate space. The transom window on the left is an interior window over the entrance to the library.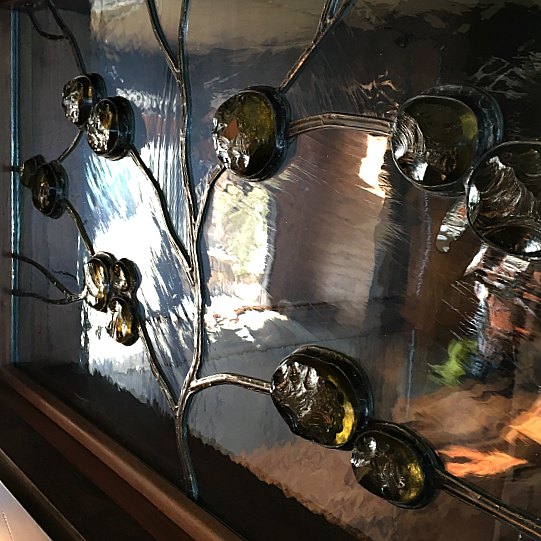 My design philosophy is to keep things simple t,o focus on the inherent natural beauty of handblown glass. The combination on the left of clear mouth blown glass with chunks of beveled dalle de verre glass adds texture and dimension to the window. It feels sculpted. The window changes as the light in the room changes.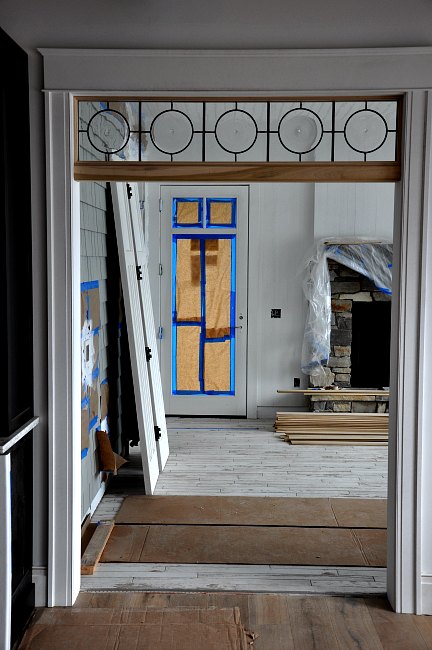 Rondels are another handblown glass I use a great deal in my designs. The unfinished room on the left uses large, clear rondels to give a traditional look. The design on the left is more intricate with a splash of color.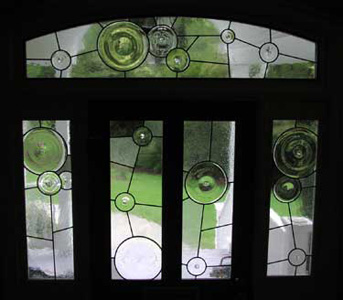 Whether you are looking for an interior or exterior transom window, a transom window insert or a whole entryway design we can make a custom leaded glass window for your home.
For more designs or options check out our portfolio.