custom stained glass panels for the home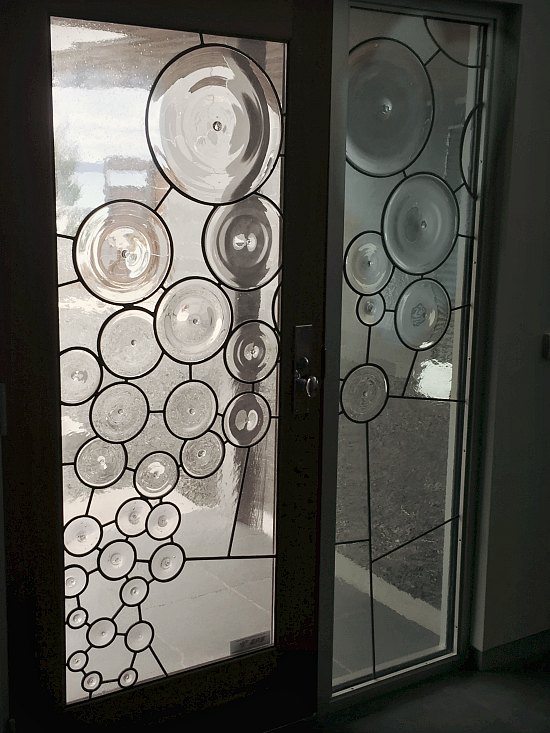 Five or six years ago I was fortunate enough, thanks to Marty Rhein of BAC Design, to work on a remodeling project in Elk Rapids, MI. Last summer the home owner contacted me about coming back and making two more custom stained glass panels for the basement. There was one big challenge. The stained glass pannels are in the basement and the basement has no natural light. How best to showcase a stained glass panel without natural light.
To the left is the glass entryway door I completed when the house was first remodeled 6 years ago.
stained glass panels made to order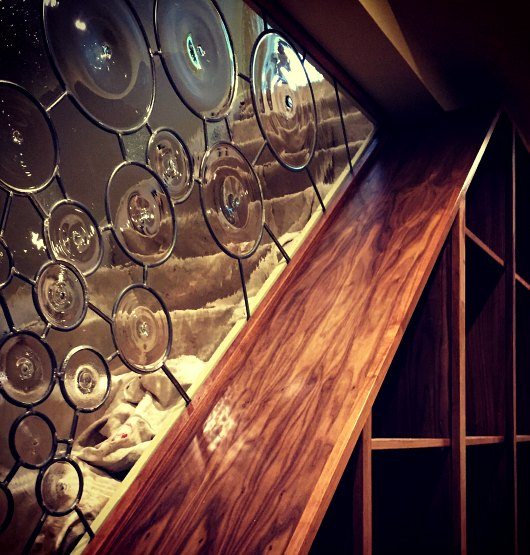 The first stained glass panel is the stairway window. I kept this design very consistent with the front door. I used the same clear rondels and handblown glass I used in the front door and throughout the house. This gives it a real custom feel and ties the windows together. Small rondels in the bottom left moving to bigger rondels as they float up to the right. As you can see from the triangular shape our stained glass panels are made to order.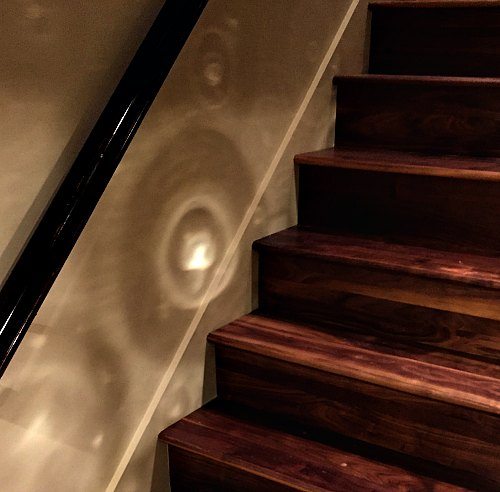 What I did not expect was having enough light in the basement to  create patterns on the other side of the panel. A similar effect when sun light passes through. Unfortunately, unlike glass that has sunlight passing through it the pattern will always stay the same unless a brighter light bulb is used or the light source changes position.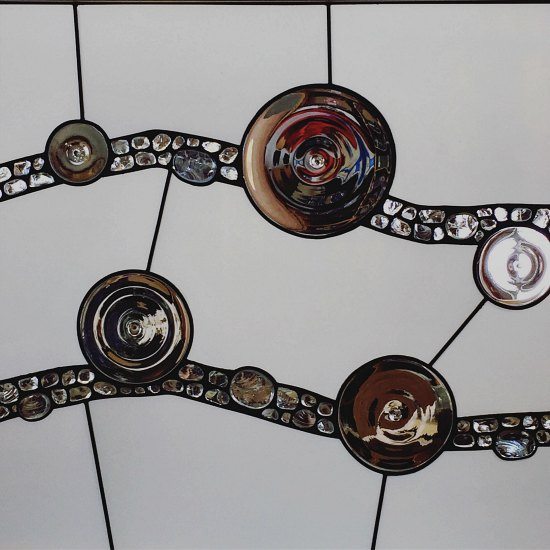 The second project is a stained glass window for bathroom. It hangs on the wall kinda like a painting. It has a three inch space behind it with a light source at the bottom. I went a very different direction on the design. Because you don't look through the glass and there is no depth I used an opaque white glass. I also used thick chunks of dalle de verre glass, beveled around the edges. The chunky glass is thick and dimensional and works great in reflective light. Had to add some rondels.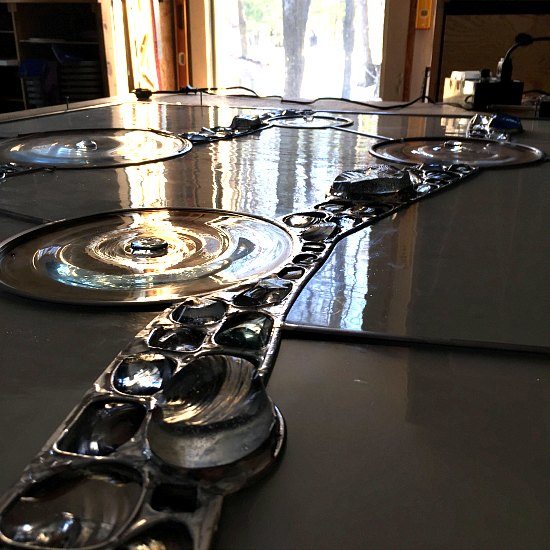 See how thick those chunks are.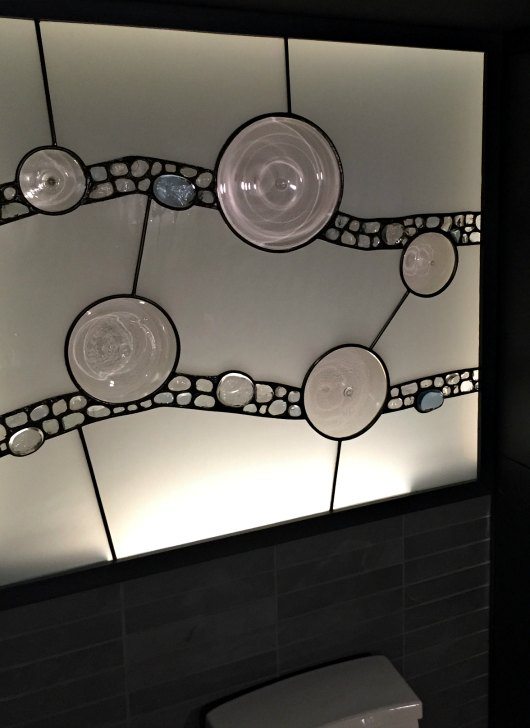 Yes my 'masterpiece' is hanging in a bathroom but I'm not too proud. This stained glass window for bathroom looks pretty good.