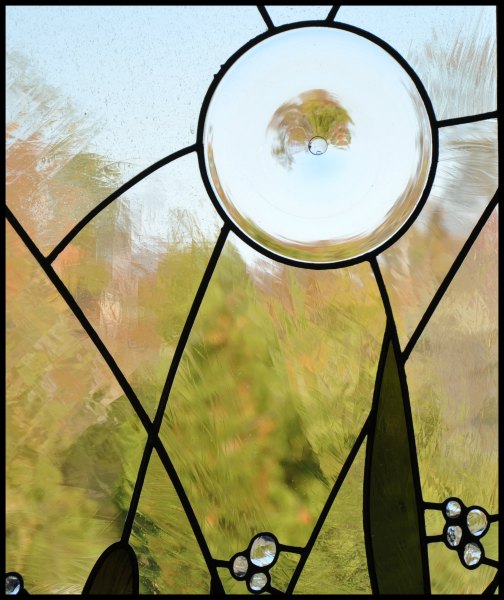 Custom Stained Glass Door
Normally when I start a new commission I prefer doing all my own design work. Partly out of ego, I like trying out my own ideas, but mainly because I want to control the process. A client gives me some ideas from my website and I sketch out a couple of different options and away we go. I am confident in the design and therefore confident in the outcome. If inspiration hits me with a new idea I make a design and a sample.  Making a sample gives assures me the design will work.  A drawing does not always translate well into a full size stained glass window.
This project, however, was different.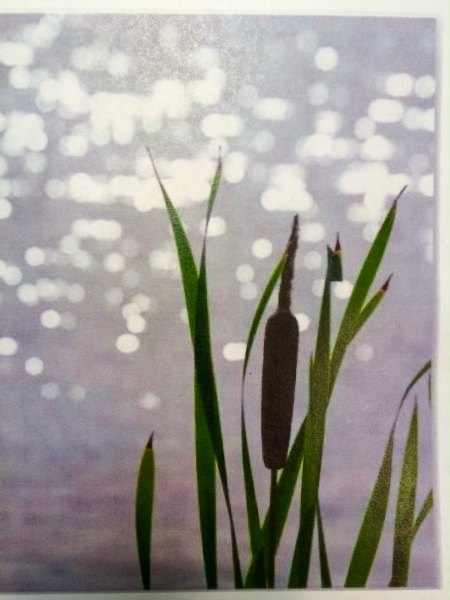 Marty Rhein is a very talented designer for Bay Area Contracting here in Traverse City, MI. I always enjoy working with Marty. He came to me with an idea for stained glass door. The basis for the design is based on the picture shown on the left of a cattail and the sun reflecting off the water behind it.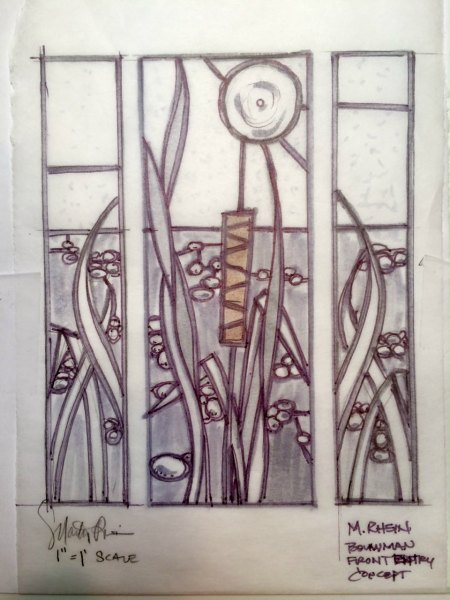 Wood Entry Doors with Glass
Here is the design Marty came up with. The design beautifully captures the initial concept. However, translating to a stained glass window requires some changes. The biggest challenge is accounting for the lead lines. Lead lines are dark. When held up to the light they are black. This drawing has thick lead lines and blown up to scale will overwhelm the window.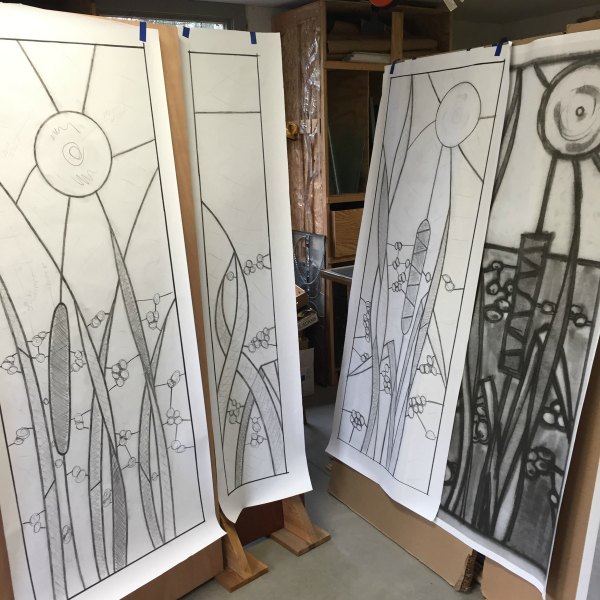 Rather than try to explain my concerns about executing the design, I had the drawing blown up to full scale. I also drew two different iterations of the initial drawing that builds on Marty's initial design. I brought in Marty and the clients to review everything. I don't have a sample to show but I can show enough to give us all some confidence.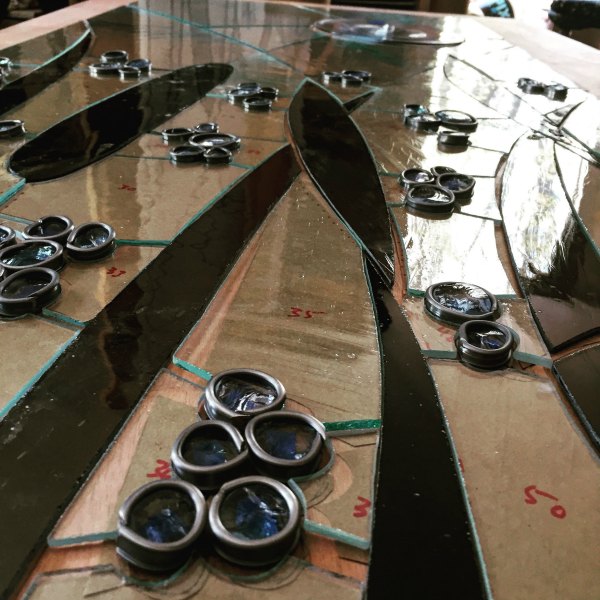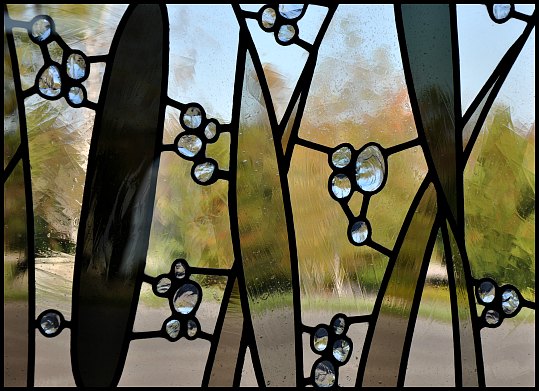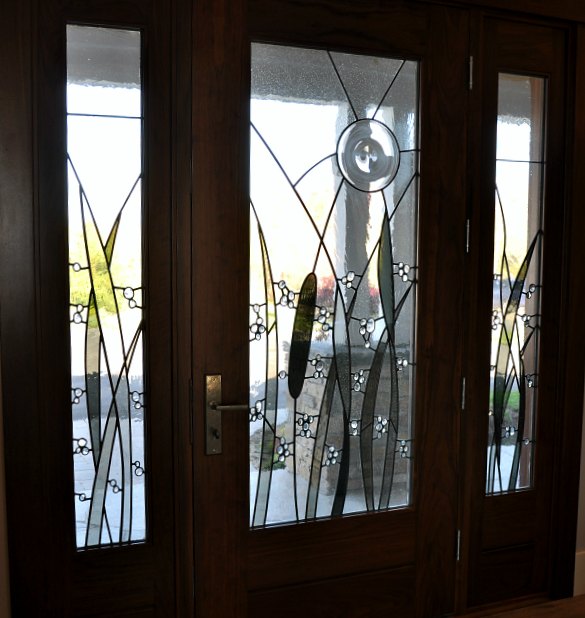 Wood Entry Doors with Glass
I don't always work with a designer but when I do I find the process rewarding. I learn something new and try a design I would never come up with on my own. It takes a good and trusting relationship to work successfully, but the results speak for themselves.
For more designs check out our portfolio. For doors check out our selection of doors.