Every custom stained glass window we make is made to order. We can take any design to fit any space, whether it is for a door, a cabinet or just a window. When making a custom window we first draw out the design.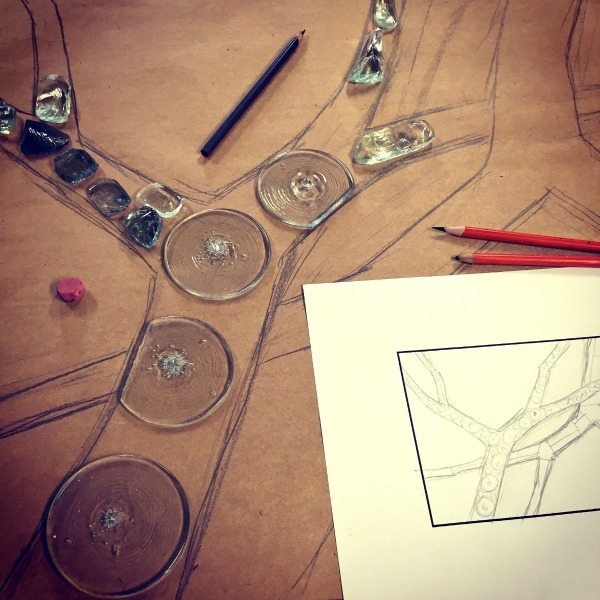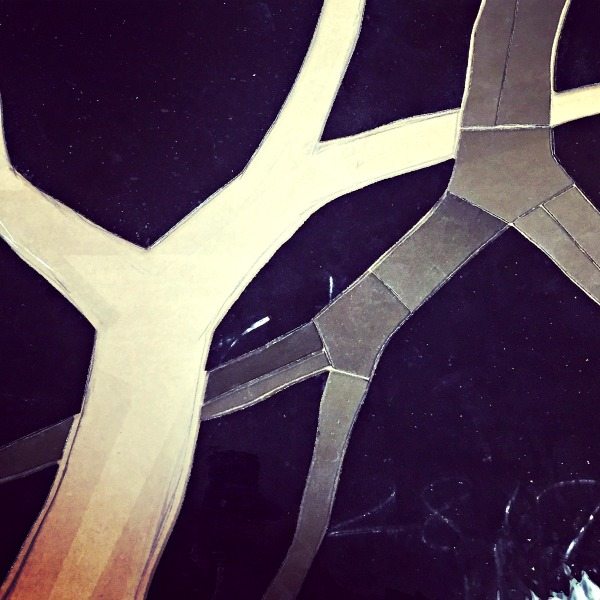 After cutting out the patterns we cut the glass and layout ready for assembly. Everything is done by hand. We use only hand blown glass.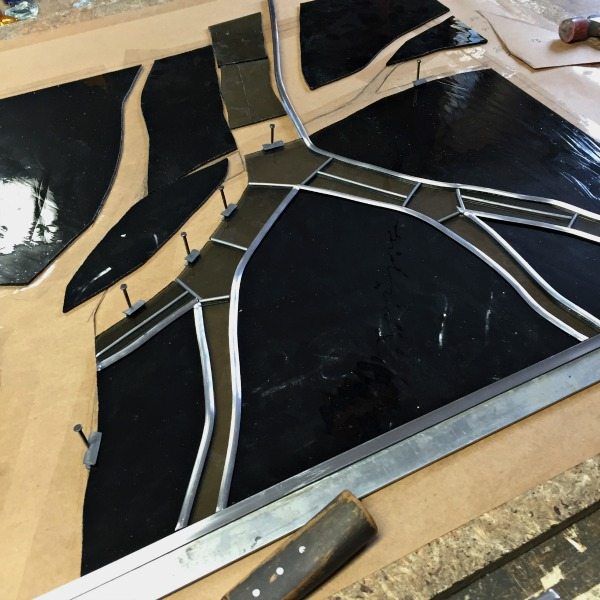 Using lead came each piece of hand blown glass is carefully assembled by hand and fitted together until all the pieces are snug tight into place. Once everything is in place the panel is ready for soldering.
The final step in making a custom stained glass panel is cementing. This provides waterproofing and additional strength to the panel. It is the final step before cleaning.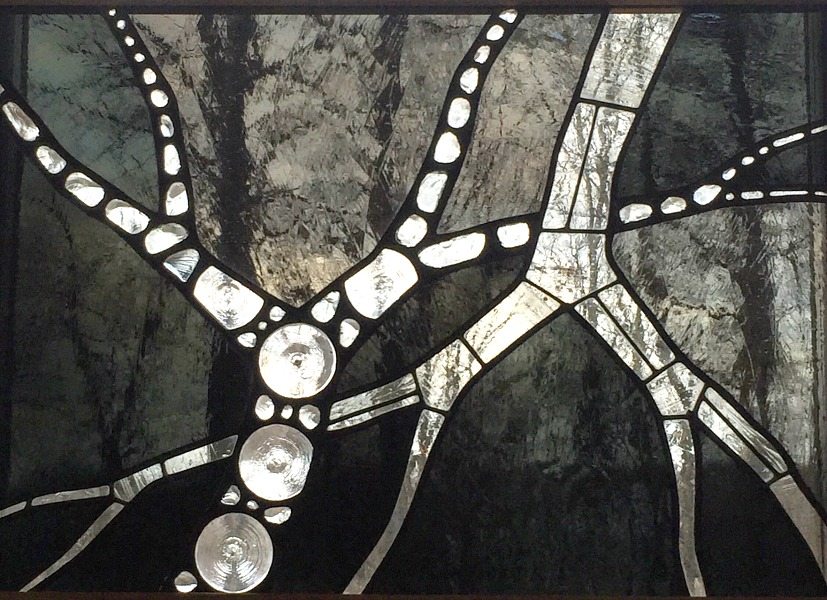 The finished piece. We can make any of our windows with a wooden frame for easy handling and installation.