This past summer I took my family to Germany and the small town of Wiedenbruck where my mother and father grew up. My parent's history in Wiedenbruck goes back hundreds of years. As described in my background page, there is the Goldkuhle Glas und Naturstein Co. started by my great, great, grandfather, Franz Anton Goldkuhle. When he started the company it was a wood working studio. The company is still thriving today and is run by my cousin, Klaus Goldkuhle. This lineage of tradesmen, artisans and craftsmen runs through everything we do at kuhl doors.
Here is the showroom of Goldkuhle Glas und Naturstein. Over the years the company has evolved into a glass company specializing in custom glass for residential and commercial applications. Wiedenbruck is located in the heart of the German furniture industry. It is an important supplier of glass to the furniture industry.
On the right is the house my father grew in. My grandfather ran the business from the house. Naturally growing up for my father revolved around the factory. There are some custom leaded glass panels throughout the house. Pretty sure my father's finger prints are all over them. At one time my grandfather wanted to expand in the direction of leaded glass production. He sent my father to trade school for stained glass. Unfortunately for my grandfather, my father did not want any part of the family business. He used his training to pursue the stained glass trade focusing on ecclesiastical work.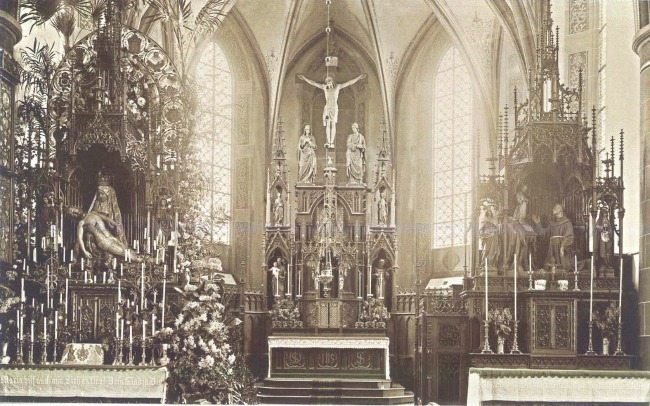 Wiedenbruck is a old historical town over a 1000 years old. An important part of the history is the furniture industry. Many German furniture manufacturers are located in or around Wiedenbruck. This is a direct result of the traditional wood working trade in Wiedenbruck. Franz Anton Goldkuhle started his wood working studio making wooden pulpits, alters, crosses and pews for churches. Shown here is one example of his work.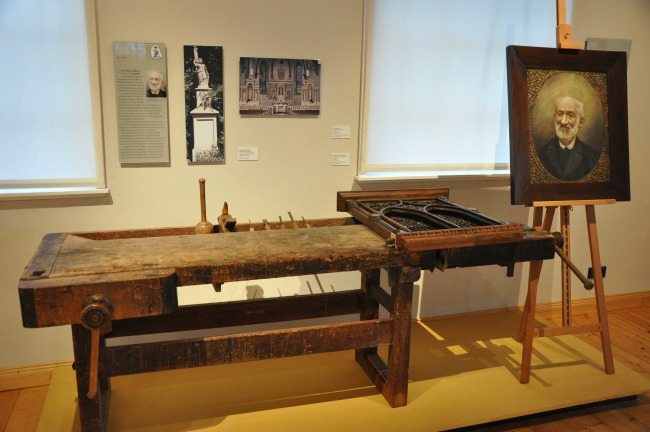 There is a museum in Wiedenbruck dedicated to the history of the trades. My cousin Klaus was instrumental in creating this museum. In the museum I saw one of the highlights of my trip, this work bench. This is Franz Goldkuhle's actual work bench. I checked with the museum director to make sure and he confirmed it. I love work benches and to see this one is a thrill for me.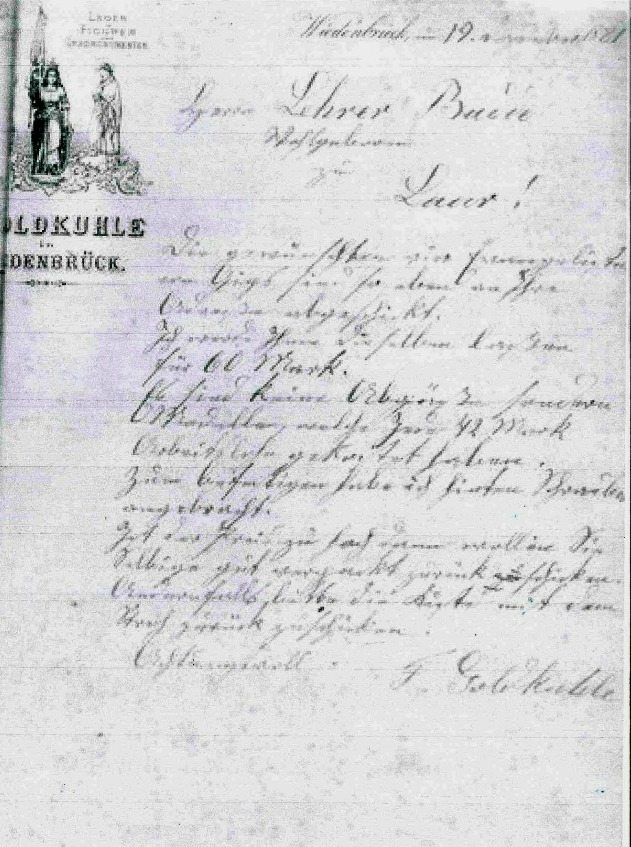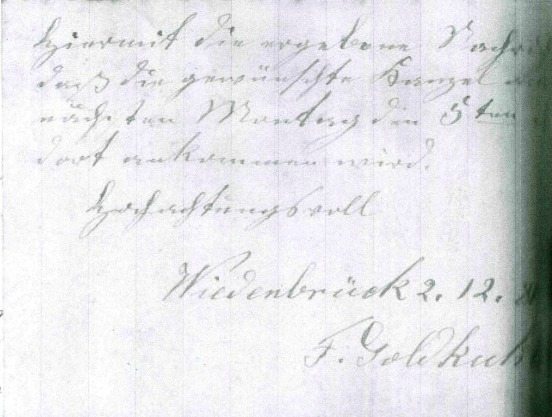 This is a copy of an invoice from the original Goldkuhle Company. My cousin got it from a nearby church where Franz Goldkuhle did some work over 150 years ago. The resolution isn't so great but you can make out the name Franz Goldkuhle and part of the Goldkuhle Company name in the upper left hand corner.